Organizational Feedback Loop
ARE YOU LISTENING?
Organizations committed to continuous improvement frequently ask their stakeholders for feedback. Who better knows an organization than its employees, customers, partners and the community closest to it? Interacting with stakeholders and gathering feedback provides leaders with valuable information; about areas of success and opportunities for improvement. Use of a feedback loop engages stakeholders, builds trust, and increases engagement throughout the organization.
People believe what people do, not what they say.
Receiving feedback and producing results based on feedback is a key driver of performance, leadership effectiveness, and employee engagement. Leaders who connect with employees regularly to gain input on decisions and ask how they can be helpful tend to perform better on engagement measures. By asking for feedback leaders show employees they are important members of the team. The employee's input is an important factor in determining the top priorities that need to be addressed. 
When we gather feedback through one-on-one connections, action planning, results rollouts, team meetings or other methods, we show that we value peoples' perspectives and we are open to new and challenging ideas. Closing feedback loops increases engagement and trust that individual voices are important.
FEEDBACK IS A LOOP, NOT A LINE.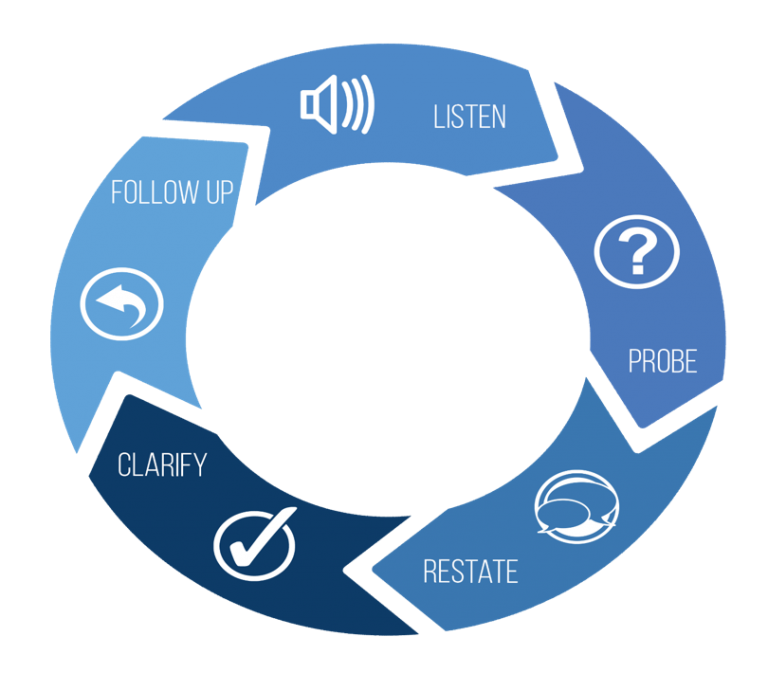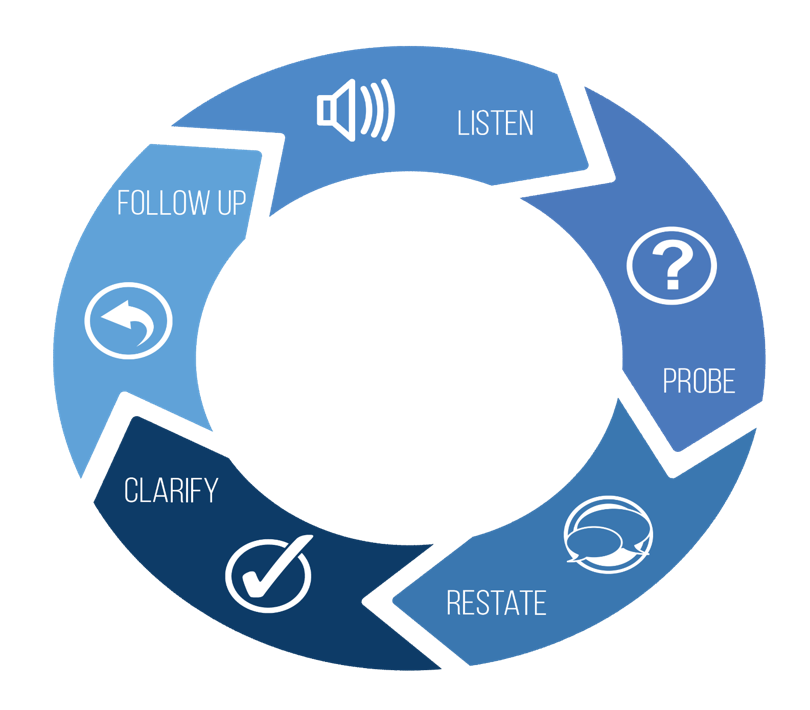 The key to gathering feedback is not in the feedback itself, although the information is useful. The key is how well what is heard and learned is shared with stakeholders and how well the action that will be taken is communicated. 
This process of collecting feedback, sharing it with stakeholders, and communicating the action plan back out is what we call closing the feedback loop.
Listen Valuable information can be learned during conversations and meetings with employees. Formal and informal situations can be opportunities to listen for feedback.  
Probe Ask questions to gather more information. Now is not the time to provide suggestions. When your questions are met with an "I don't know," ask, "What would you do if you did know?"  
Restate Repeat back the information you are hearing in your own words.  
Clarify Confirm with the individual you have heard them correctly. Clear up any misunderstandings you may have. Ensure a precise understanding of the feedback you were given. 
Follow Up Use the information collected to reward and recognize others and focus on areas identified for improvement. Close the loop by sharing the action that was taken after feedback was provided. 
Feedback loops provide us with a lot of opportunities. We get to highlight what's working and how we are excelling. We can ask specific questions to improve a targeted area. We get to choose an area to focus on and what specific actions to take based on feedback.  
CLOSE THE FEEDBACK LOOP IN THREE STEPS